Here's how to deploy VPC. If you want to learn more about VPC, please refer this article.
1. Log in to GIO Dashboard.
2. From left menu, select a "Network" and click "Create VPC".

3. You are on the VPC configuration page.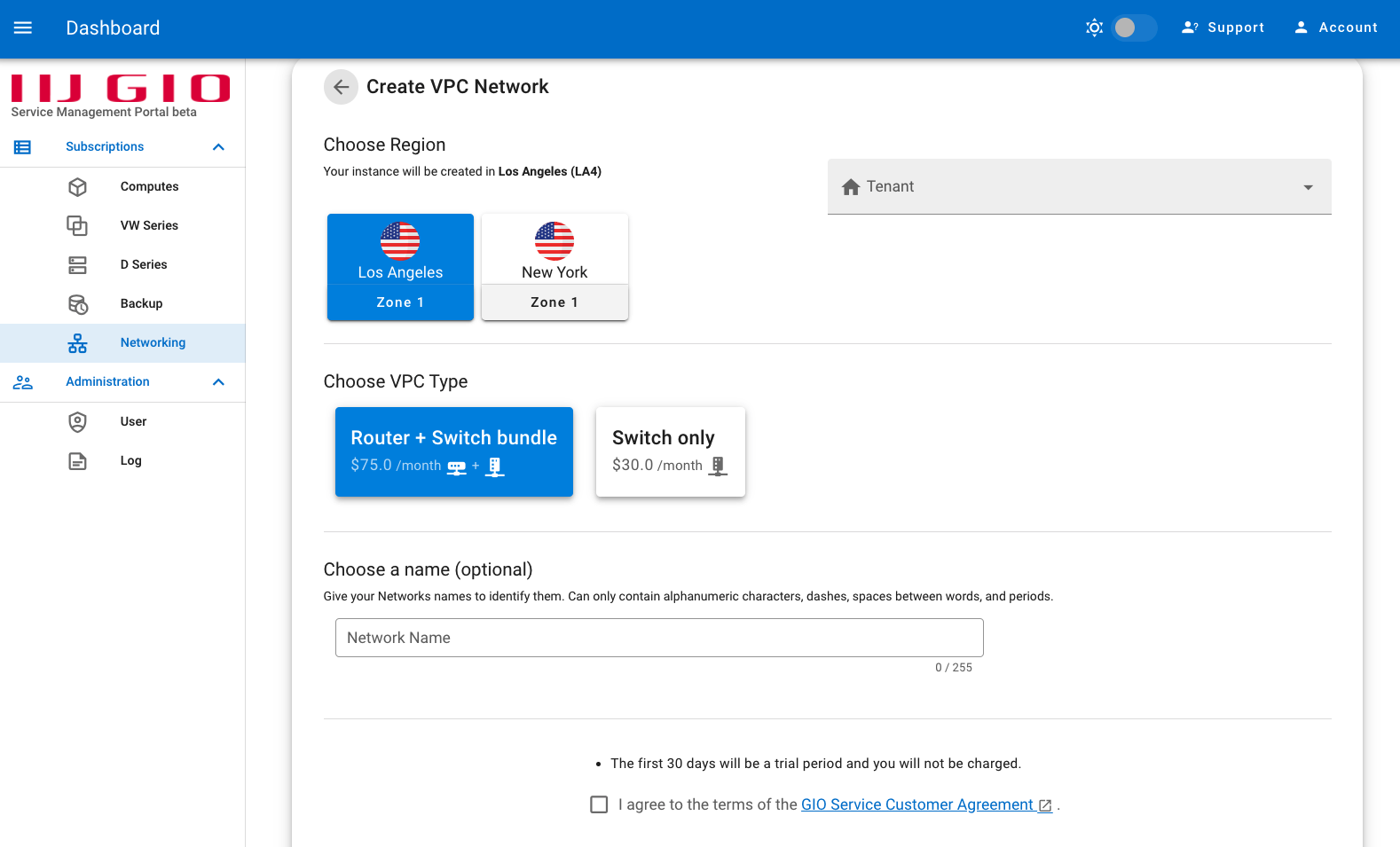 3-1. Select Region (Los Angeles or New York)
Please select region to deploy your VPC. Usually it depends on your compute instance locations.
3-2. Select VPC type
Please select VPC type according to your system requirements.
Router + Switch Bundle (Layer 3 feature)
Switch only (Layer2 feature)
3-3. Choose a name -optional-
Name your VPC (i.e. hostname, system or network name etc ) but it is optional, you can leave it as a blank.
4. Read online user agreement (Enjoy our 30 days free VPC!) and click "Create VPC Network".
5. Within a few minutes, your VPC is ready to use.

END