1. Access Web Console and Click "ADD" on upper right corner.
2. Click VMware ESXi to download an agent installer (.exe)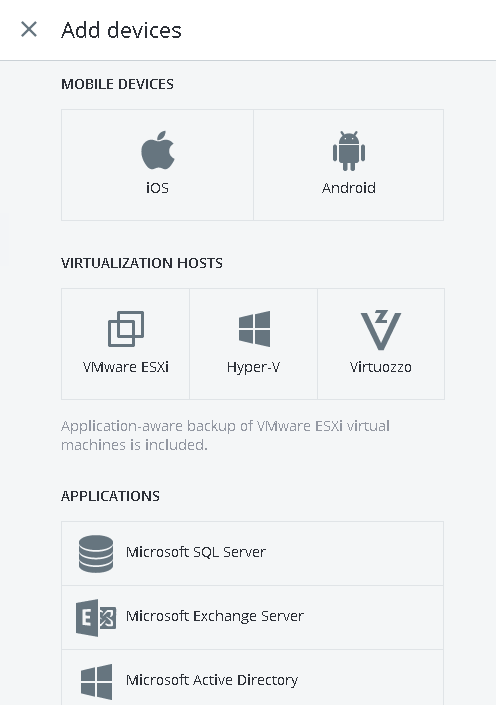 3. Click Install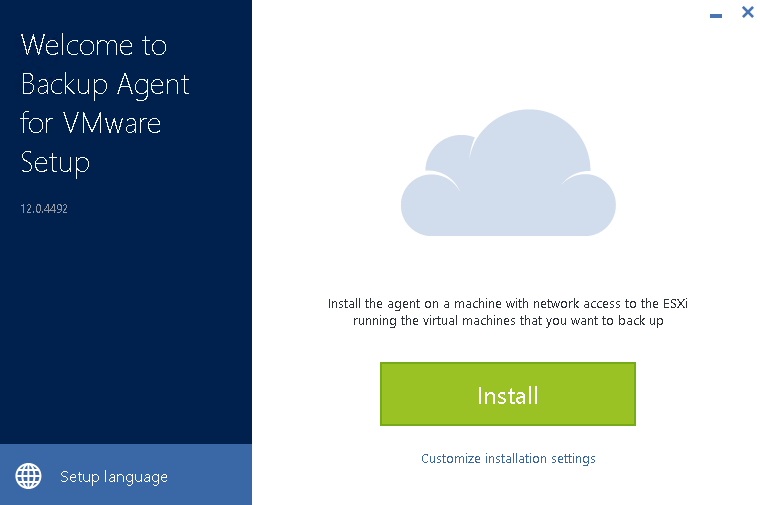 4. Enter Simple Backup Crendential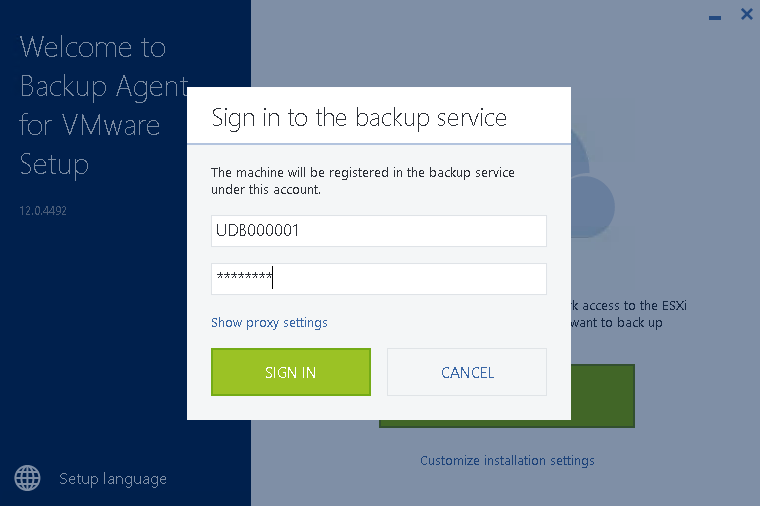 5. Enter vCenter Server Credential.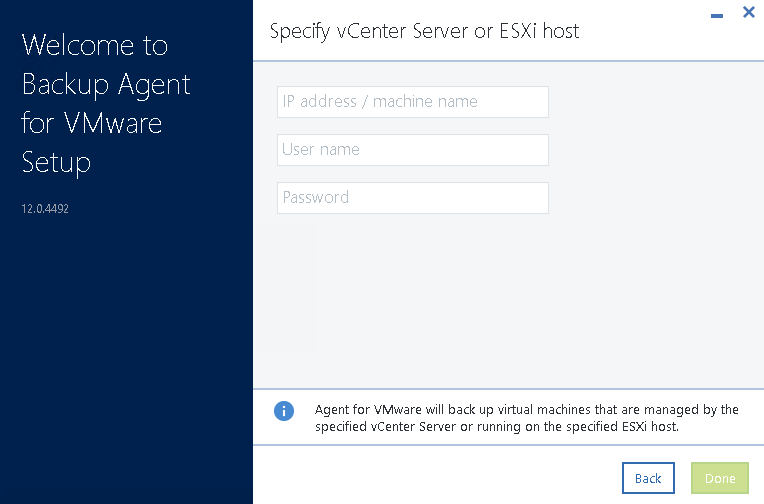 6. Complete click Close.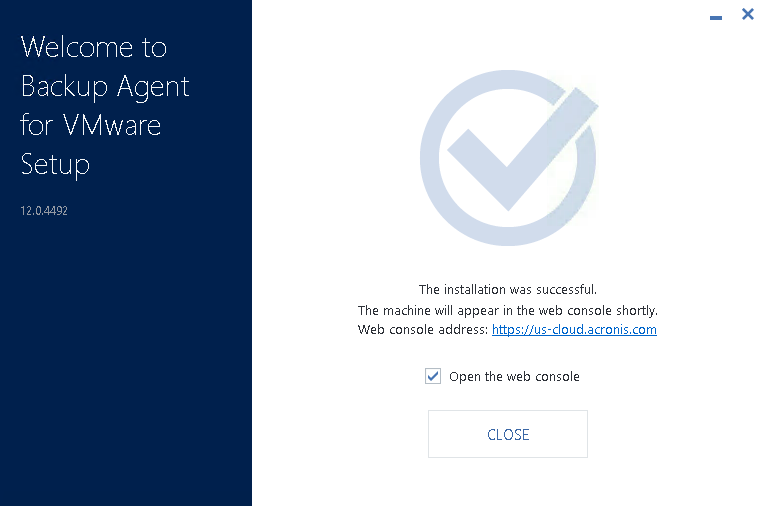 7. To Confirm, access web console and select VMware (left pane). You will see Hosts, clusters and Virtual Machines.

8. END
Tips and How to
How to To change the vCenter Server access credentials
How to Machine migration