You can add users to be able to access UMM dashboard for your IT operation.
1. Login to UMM dashboard and click "Admin" icon in the left pane (bottom most).
2. Click "User & Alert Management".

3. Click "Add User" icon on the Upper right corner.
4. Fill out information according to your desired user preference.
For "User Role" section, details are explained in Step5.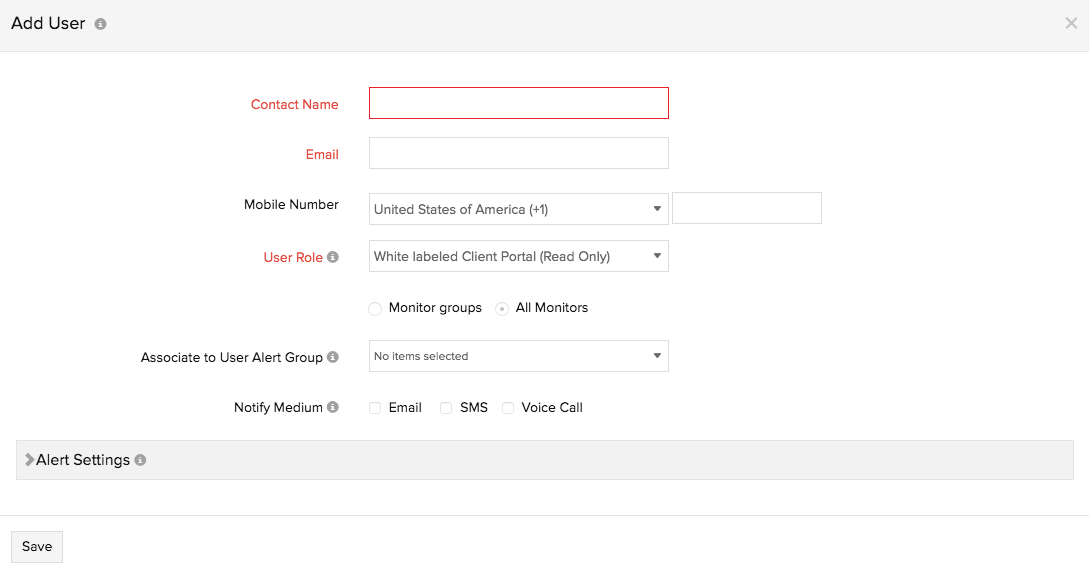 5. You can specify user permission for UMM by selecting proper "User Roles" .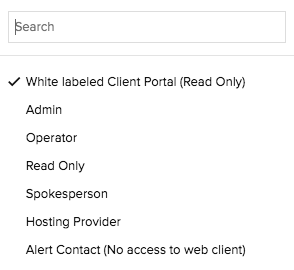 Admin: Provide seamless FULL ADMIN access to specific modules in the customer account via the default UMM Client Portal.
Operator: Offer the ability to schedule, edit or delete a new maintenance window. However, the role will not have any privilege to modify maintenance windows created by other user roles. Additionally, this role gives user read only permissions to most other modules in your account.
Read Only: This user will have read only access to most of the modules in the UMM Client Portal.
Alert Contact (No Access to Web Client): Your end-customer will only receive alert notifications (Email, SMS, and Phone) during monitor outages. NO access to UMM Client Portal.
6. Once you click "Save", The invitation email will be sent to user's email address and navigate them to configure a password. Once its done, your user is enrolled.
END
Note: Following roles are selectable but not recommended due to complexity is higher than above roles.
White labeled Client Portal (Read Only): Enable user to access the read-only modules in customer accounts via the UMM Client Portal.
Spokesperson: Spokesperson will have read access to most of the modules of that particular UMM Client Portal . The Spokesperson has read only permission to Custom Reports and Global Benchmark Reports generated by all users. However, the Spokesperson can only access the data of those monitors (in the monitor group) for which permission is provided.
Hosting Provider: Offer seamless read access to specific modules and write access (create/edit/delete maintenance window scheduled by the user himself ) via the default UMM Client Portal.