Service Online Portal (https://help.iij.ad.jp/)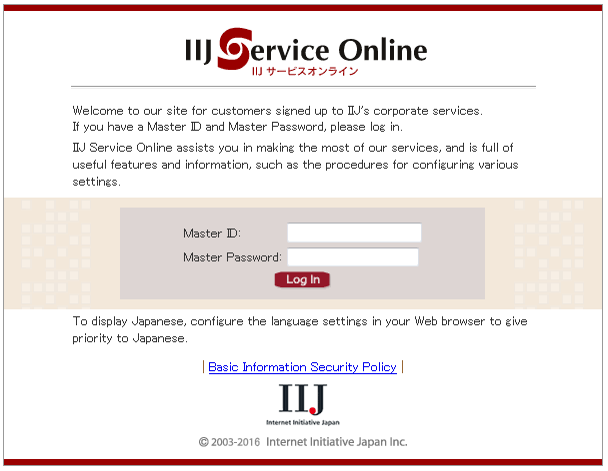 Master ID : SA*******
  Master Password : (Initial Password is listed on Activation Letter)
Service Web Portals
A new service portal called Service Online offers a place to configure your services. Service Online is designed to manage basic functionalities of Secure MX and another separated portal named Spam Filter Control Console, which takes care of only SPAM management portion of Secure MX, can be launched through Service Online.
Two pairs of administrator credentials are going to be provided for Service Online and Spam Filter Control Console in a separated document.
Service Online Portal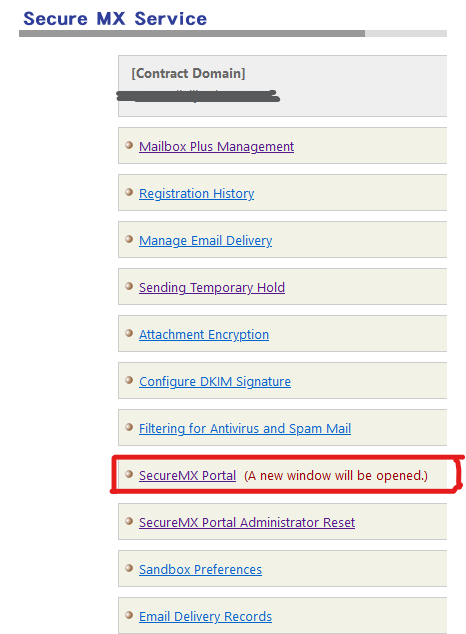 Spam Filter Control Console
**Please login with Customer Admin Email Address and PW**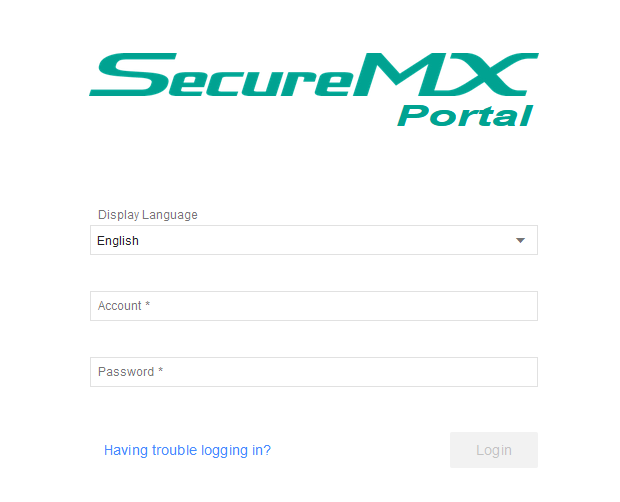 Registering Email Account
In order to receive incoming messages, please register newly created email account manually as follows.
HOME > Configuration > Service Management > IIJ Secure MX > (select your Service Code) > Mail Address Management
Please add the email address on "Email Addresses" under [ Registering New Email Address(es) ], and click "Confirm". (The account will be created in Spam Filter part automatically after this registration.)