You can shutdown and start your compute instance from GIO dashboard without having have to access via RDP or SSH to the server.
1. Log into GIO dashboard.
2. Select Computes from left menus, and then find an instance that you want to Shutdown or Start.
3. Click on power button to select power option. Your instance will execute a command accordingly.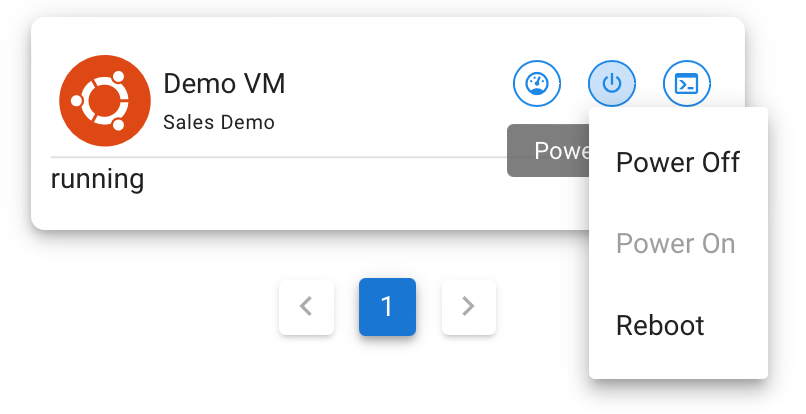 Power option on VM detail page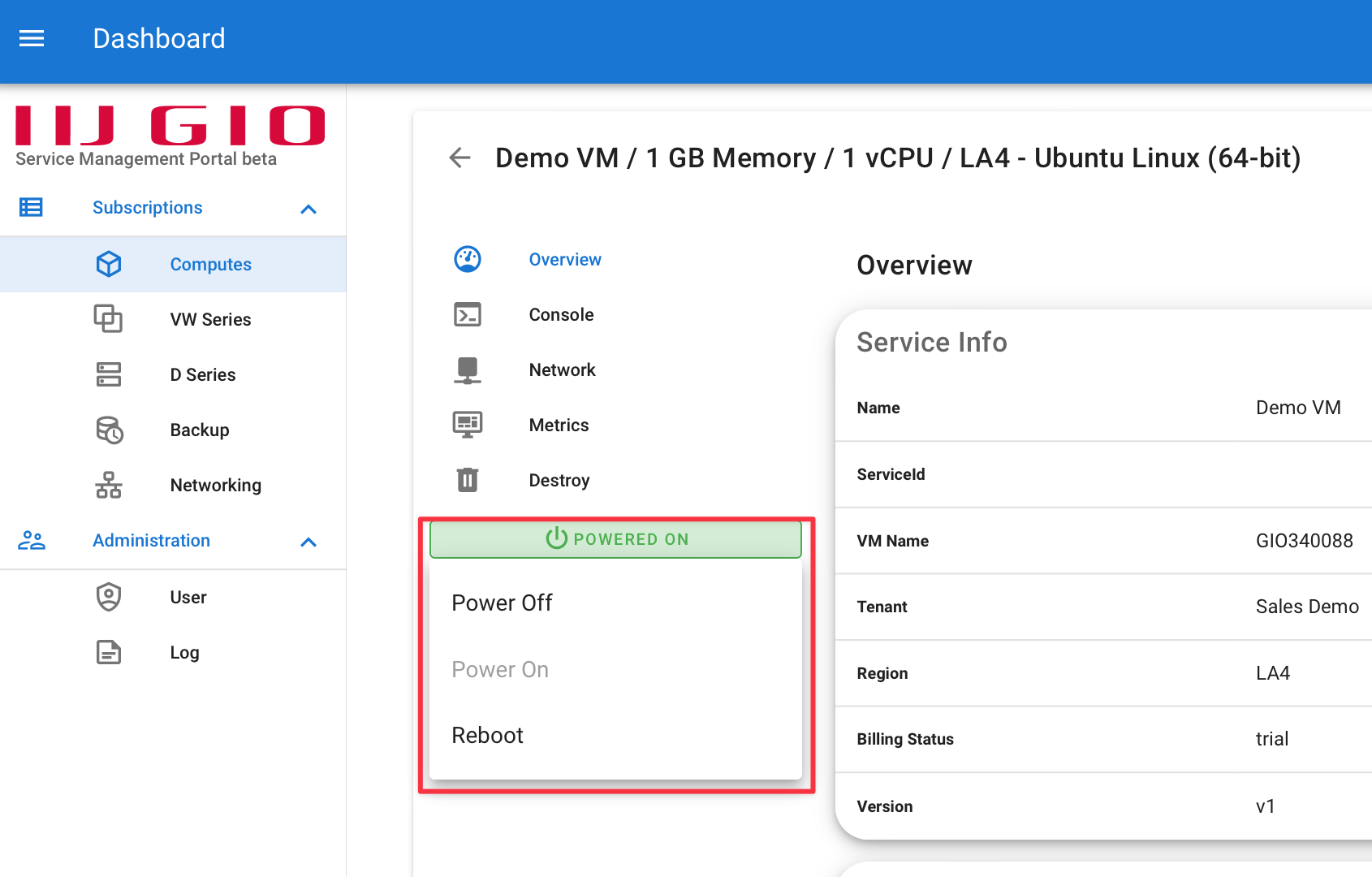 END