1. How to Start Virtual Machine
1-1. Home > Hosts and Clusters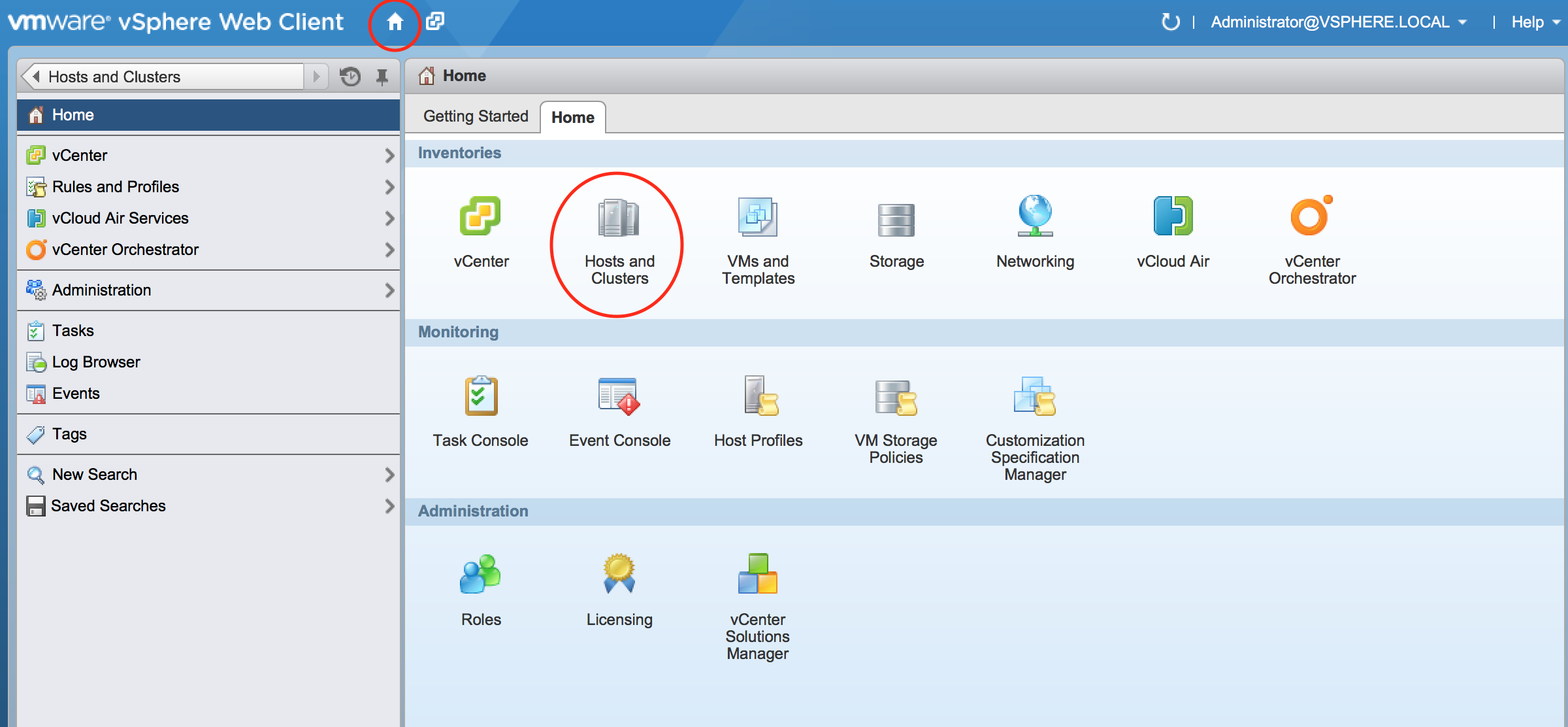 1-2. From left pane, select a virtual machine to boot. Right Click and click "Power On".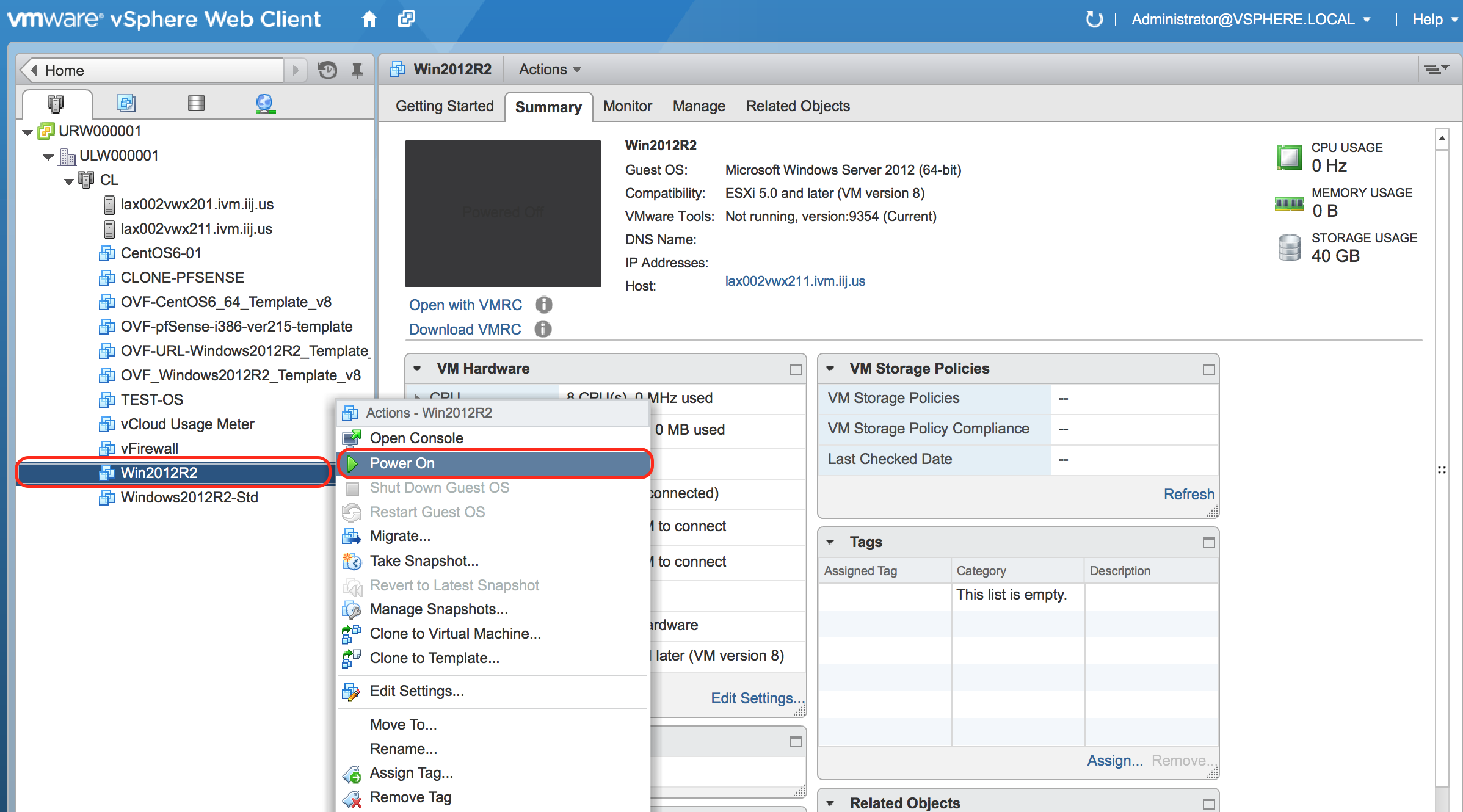 1-3. Virtual machine has started.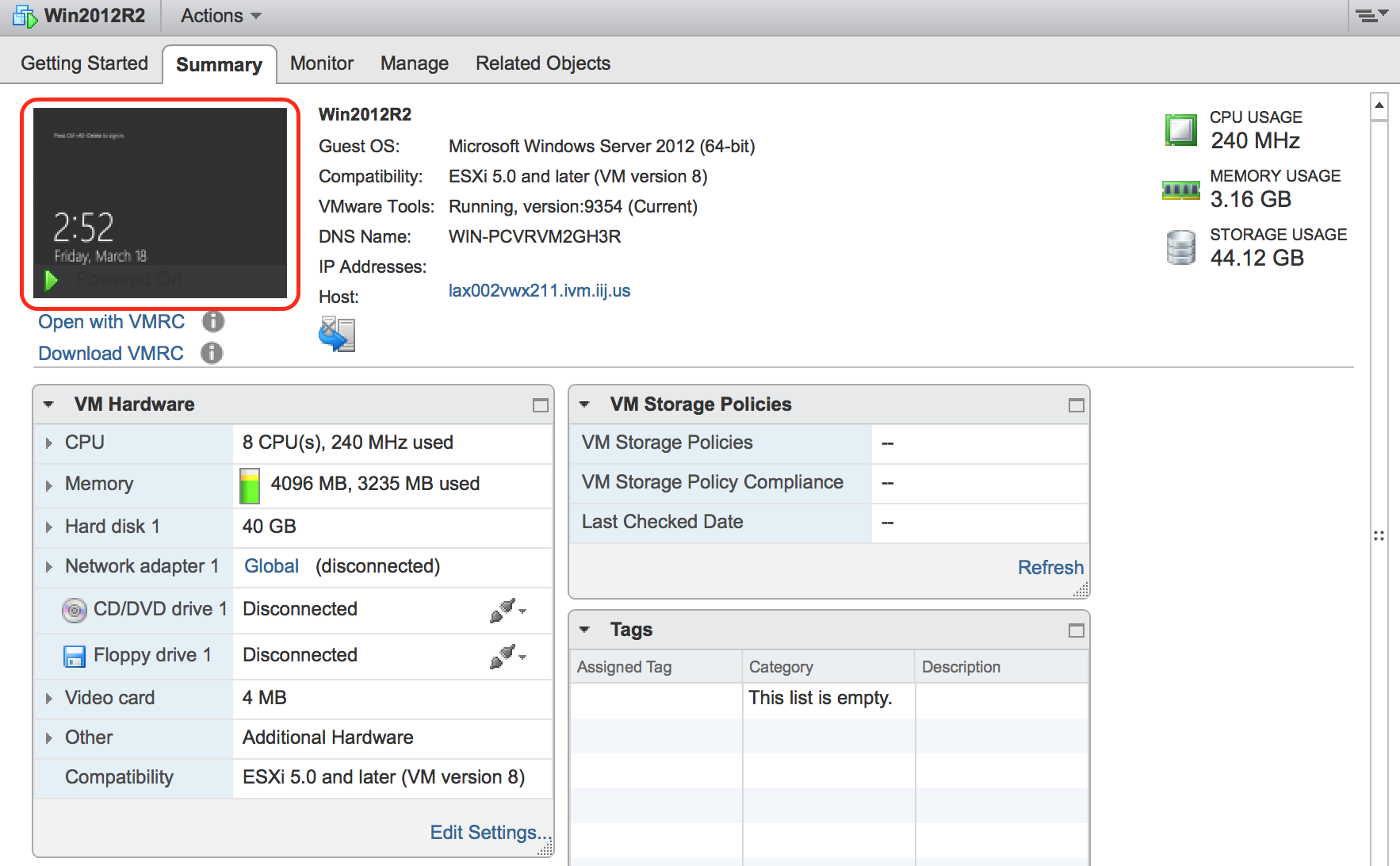 END
2. How to stop Virtual Machine
Caution: we recommend to shutdown virtual machine via OS level (RDP or CLI). Use this feature as a last resort. Ungraceful shutdown may cause OS/File system to crash.
2-1. Select Virtual machine to stop. Right click and click Stop.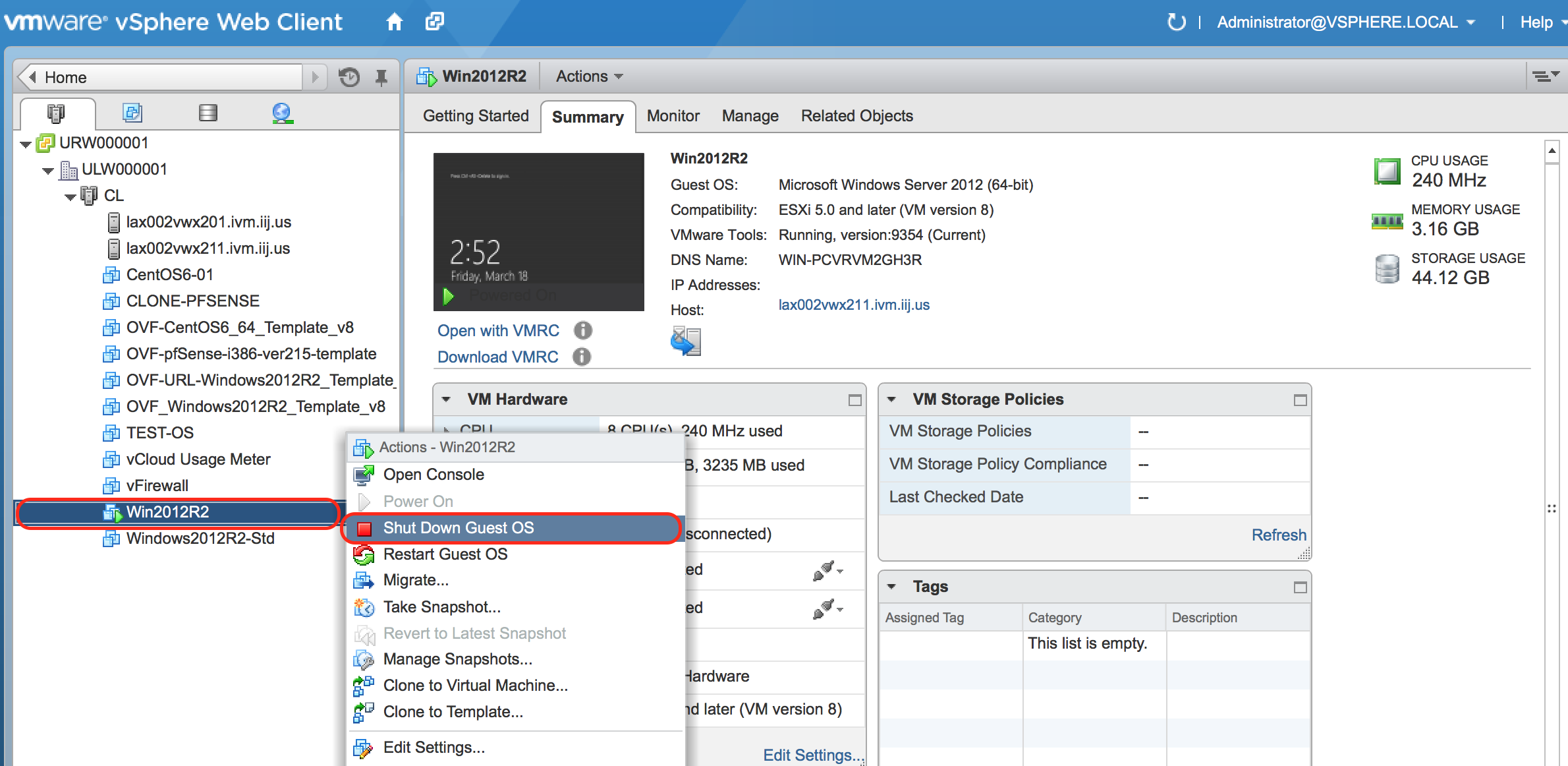 END
3. How to Grub Console (GUI or CLI)
3-1. Home > Hosts and Clusters.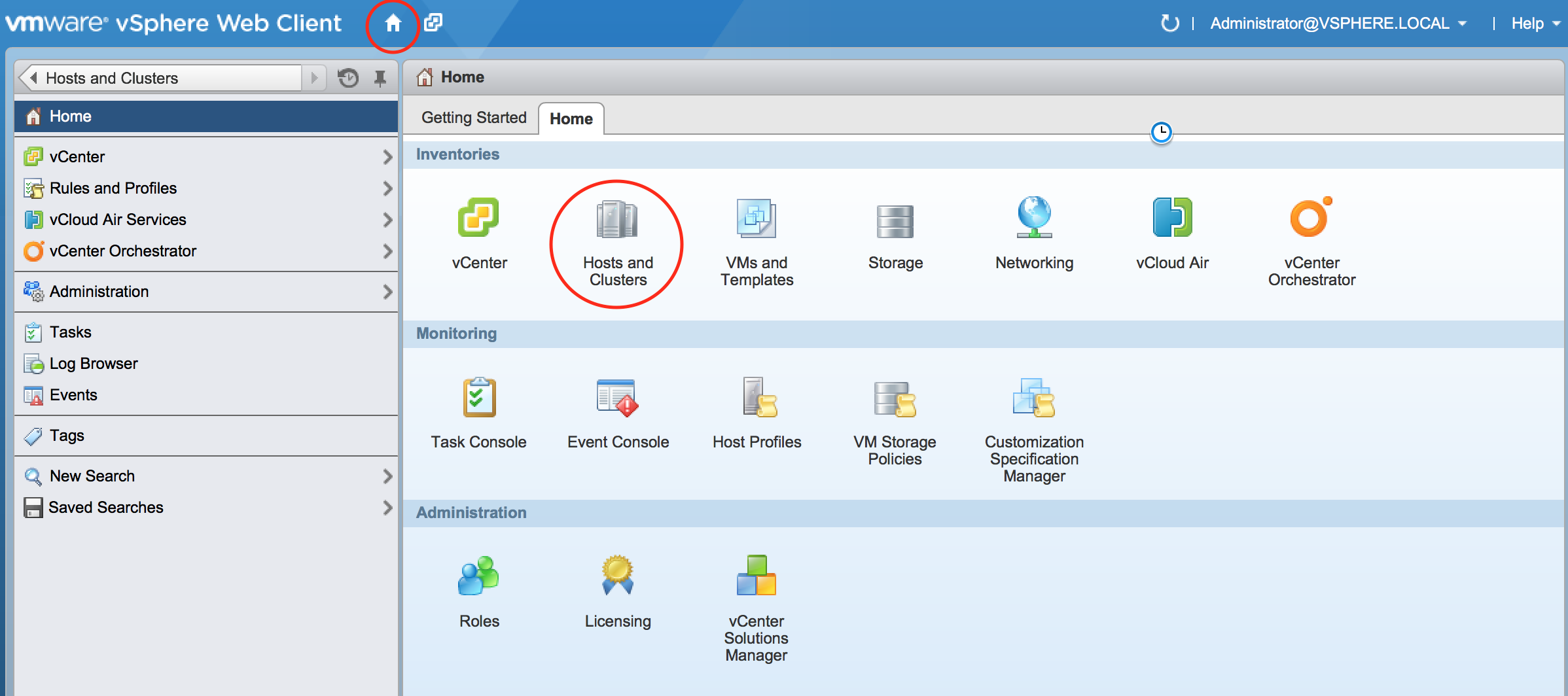 3-2. From Left pane, select Virtual machine. Then Right Click and click "Open Console".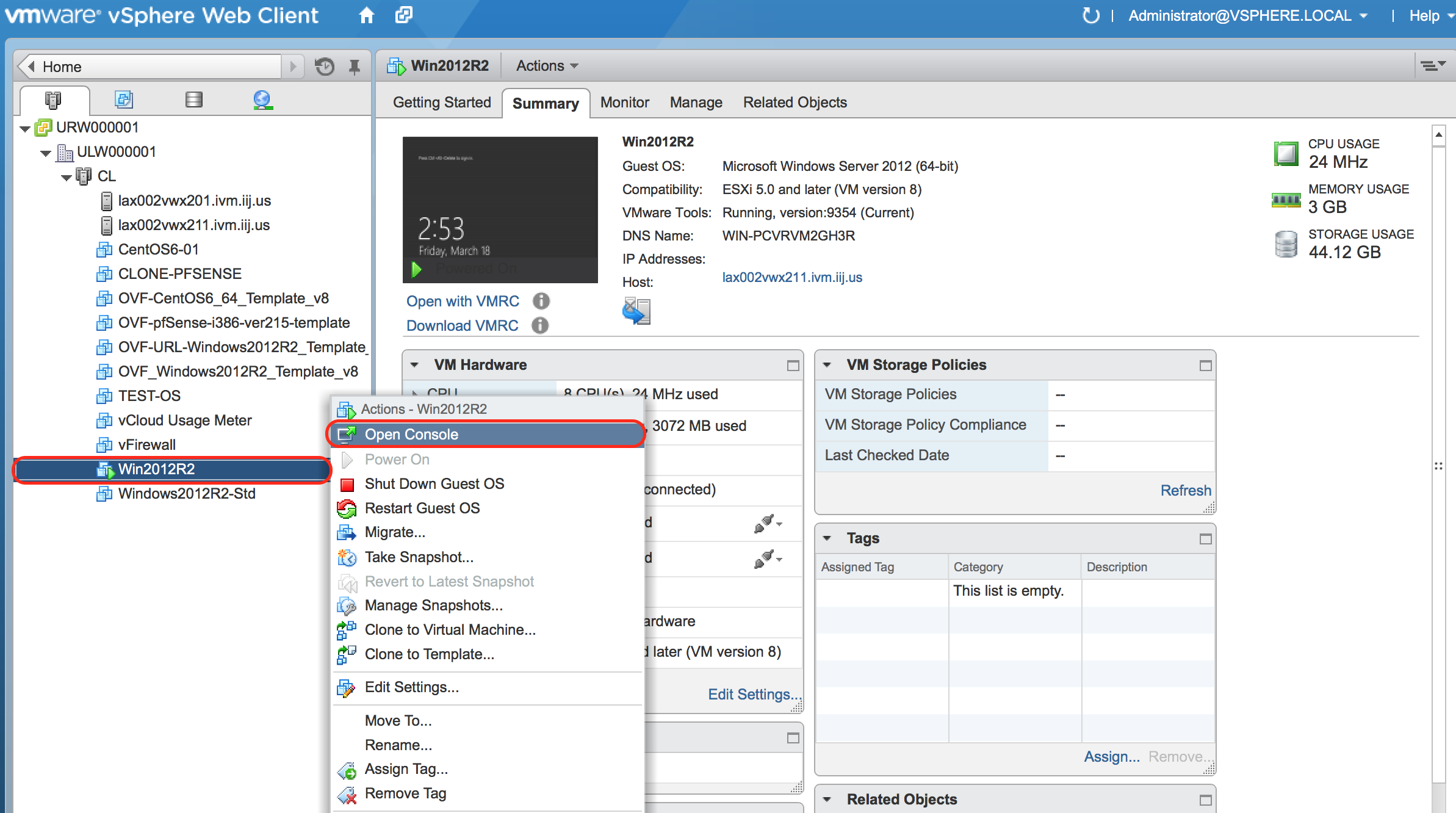 3-3. Console Window opens and ready for login.
Caution: For Linux OS, Send+Ctrl+Alt+Delete (upper right) will initiate OS reboot. Use with extra caution.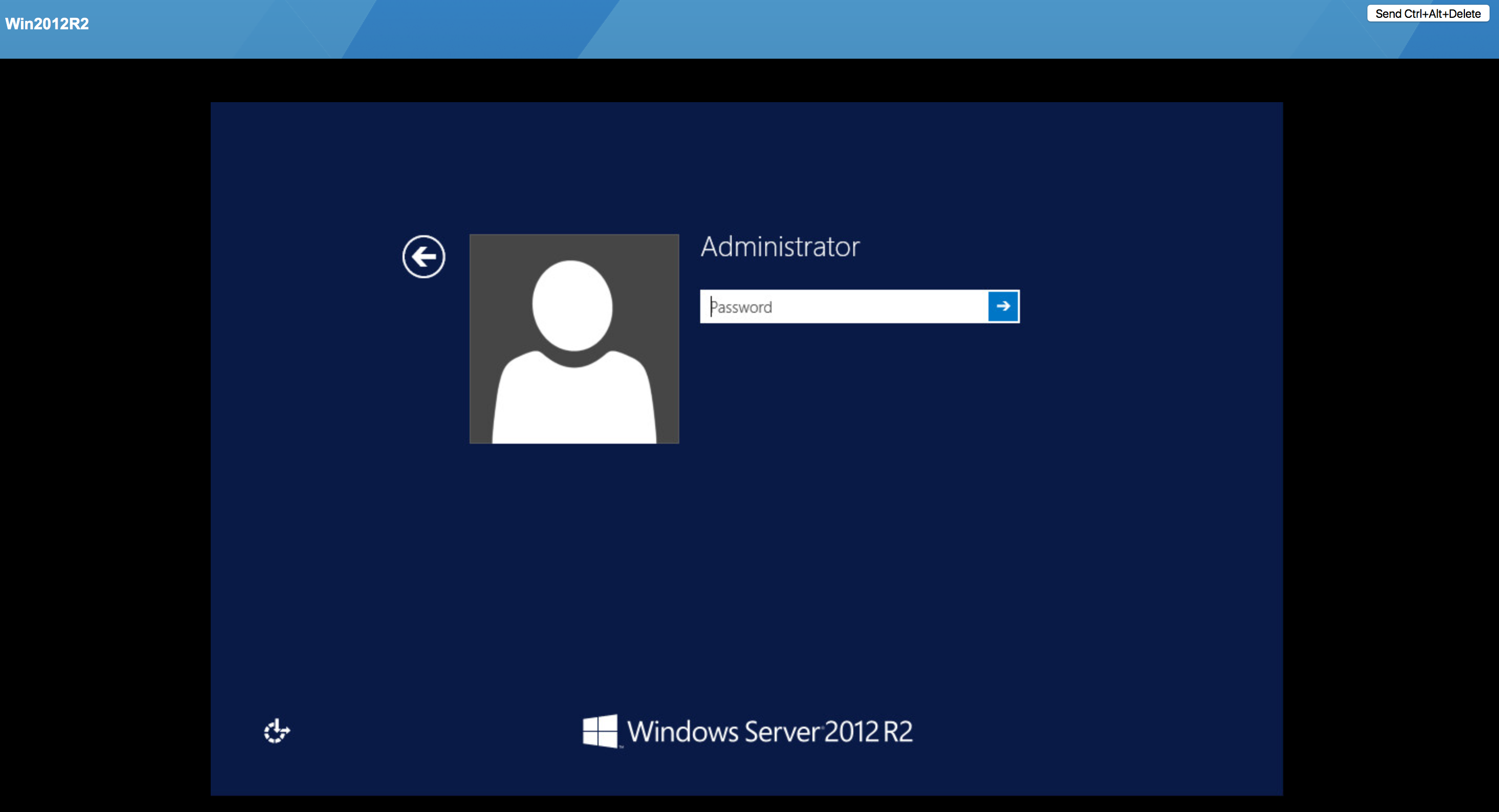 END