How to Setup VPN
1. Go to Control panel > Network and Internet > Network and Sharing Center.
select "Set up a new connection or network".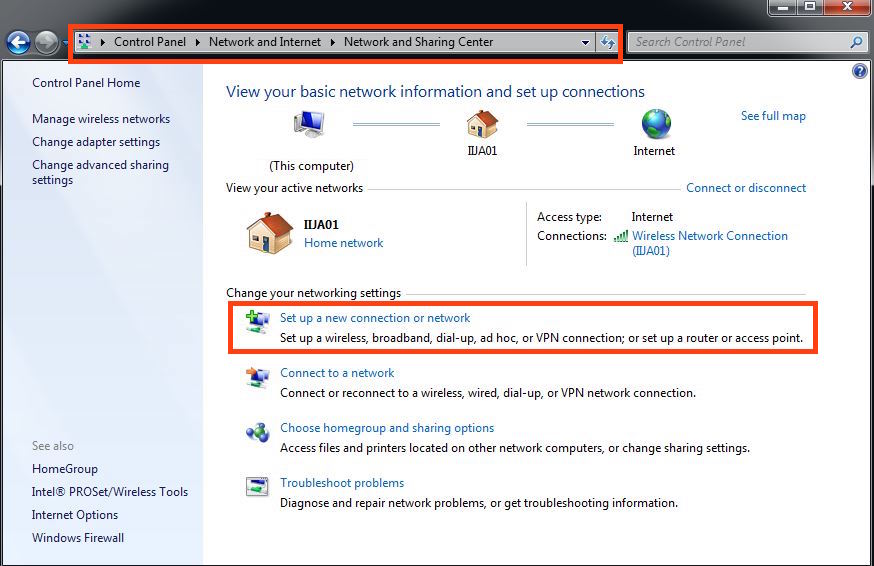 2. Select "Connect to a workplace" and click Next.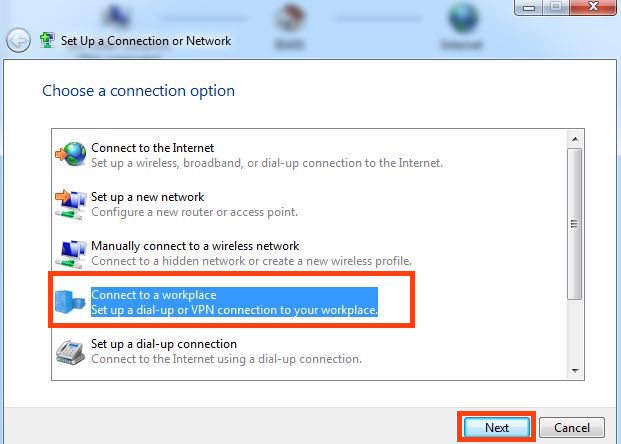 3. Select "Use my Internet connection (VPN)".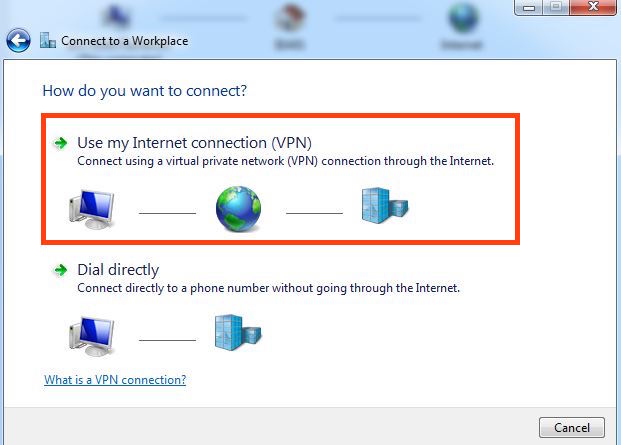 4. Enter Internet Address (IP address given by your IT Admin) and click Next.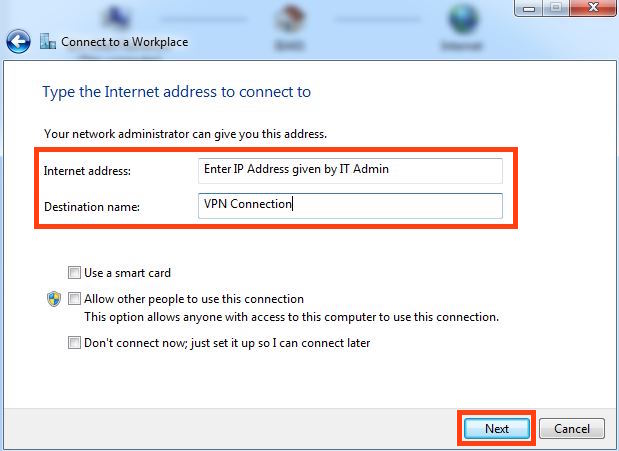 5. Enter "User name" and "Password" given by your IT Admin and check to enable "Remember password" and click connect.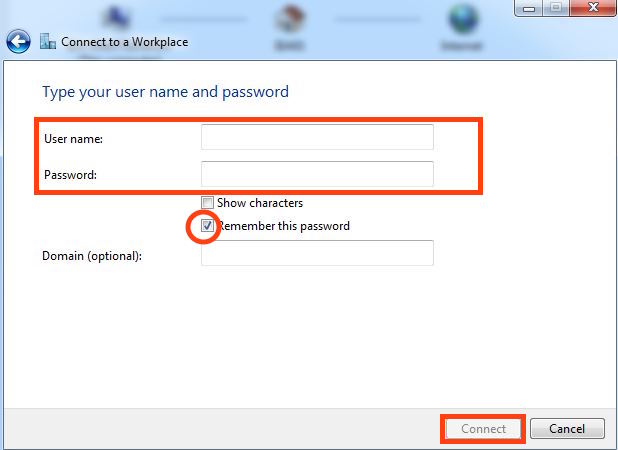 6. Wait until VPN connects.
If you see the error, check IP address, username and password. Also, your PC must have an access to the internet. If those condition has no problem, contact network administrator to check their Firewall settings. (PPTP and VPN pass-through mode must be allowed)
7. Click close.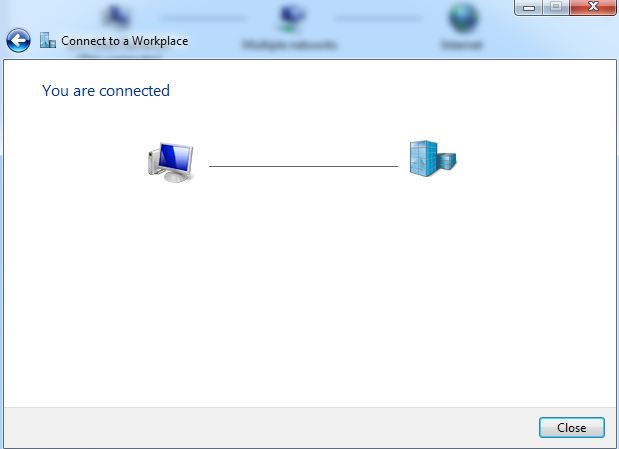 8. END
===========================================================
How to Connect VPN

Click Network icon on the task bar menu and find "VPN Connection" under the Dial-up VPN and click Connect.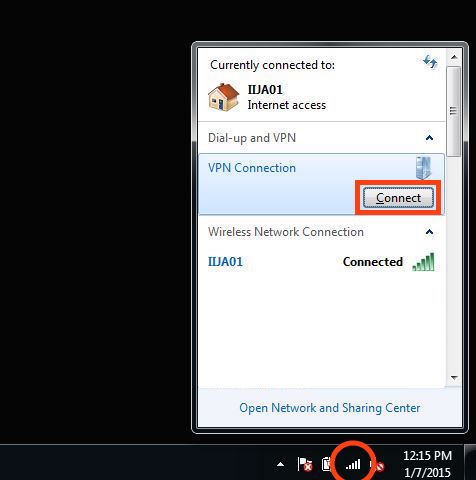 2. You will see this pop-up window, then click Connect.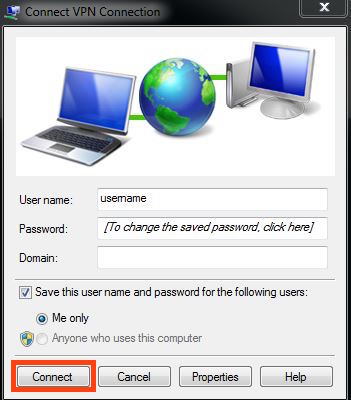 3. END